Literally every parent looks forward to shopping for girls dresses for their little one. Especially when you recall that these growing years might just be the only chance you get to dress up your little doll with her complete blessing. However, dressing up your baby girl can be a bit challenging when you need to select the best girls party dresses. But don't fret. Here is a quick guide to help you out.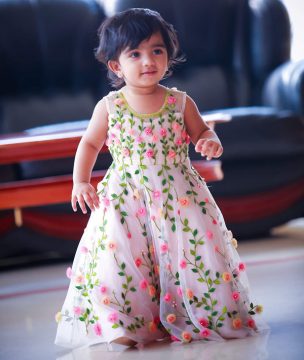 Find out all you can about this party.The more you know, the clearer your choices for suitable party wear dresses for girl. Identify if there is a theme for this party. For example, girls dresses for a graduation party will differ from girls dresses for a Christmas or birthday party. Find out if they expect your child to be formally dressed or casual. Now, with this information, move on to the next factors.
Comfort over style always
Yes, children's fashion has come a long way over the years, and girls dresses are hardly what they used to be. Unfortunately, this seems to increase the possibility of finding girls party dresses that look so fashionable but are not comfortable for your child. Your baby girl should be able to play, climb, breathe, sit, twirl, and use the bathroom or potty comfortably in her party dress.
Age appropriate
Party wear dresses for girls give you a lot of room to instill a sense of style in your baby girl, so you should pick wisely. Ensure that you choose girls dresses that fit the maturity level of your child. Don't dress a 5-year old like a 10-year old, a 2-year old, or even an adult. Let them feel beautiful and explore being kids in their suitable party dress.Head over to the store now to put these tips to good use. We stock beautiful, stylish, simple, and comfortable party wear dresses for girls.